Want to Experience a Fantastic Pregnancy?
Prenatal Yoga helps…
Physically… Learn postures to relieve physical discomforts. Plus maintain physical fitness in a safe way during your pregnancy.
Mentally and Emotionally… Mindfulness and relaxation help you address the emotional concerns of pregnancy, allowing you to feel more calm and balanced.
Even better… Classes are suitable for all levels of fitness and all stages of pregnancy. No previous yoga experience needed. Classes are ongoing – start anytime!
Prenatal Yoga Class: Times, Location and Fees
Grab your spot as classes fill up quickly.
Prenatal Yoga: Thursdays 5:15-6:30pm or Saturdays 1:30-2:45pm
Join Anytime…
You can register for a full session (8 weeks of classes) and attend once or twice weekly or do drop-in.
Full Session rate: $132 Drop in rate: $19.50
Location: Bodhi Tree Yoga in Regina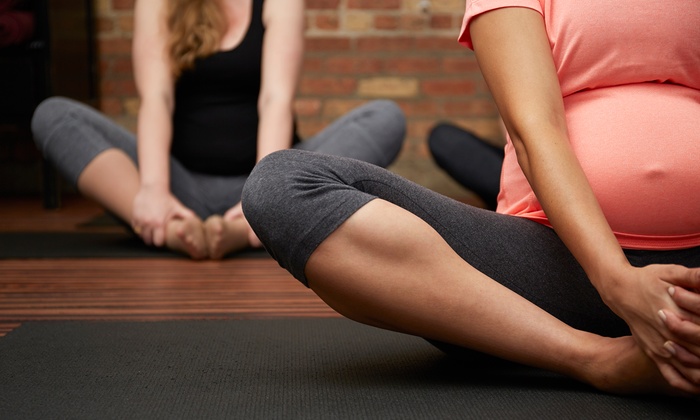 Stretch comfortably, breathe deeply, relax fully….
"Prenatal Yoga was the nicest time of the week, when I could feel completely comfortable being pregnant with no self-consciousness, surrounded by other pregnant women. I always left the class with a sense of feeling strong both in body and spirit which helped me cope with many of the strains of pregnancy. Also, I loved sharing both joys and problems with the other women in the class which helped me feel like I was never alone." Diane Gareau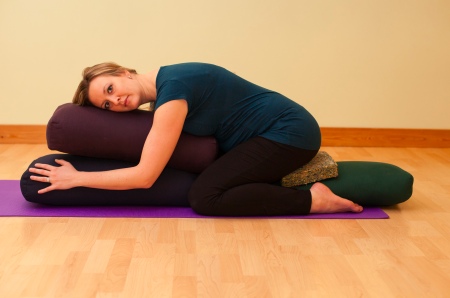 "I wanted to thank you for the prenatal yoga class. That was the first time that I got to focus on my new baby. I am so busy with Emma that I have not that a moment to stop and think about the miracle that is growing inside me. Yoga class gave me that time to reflect on this little miracle and how blessed I am to have an amazing daughter and another little one growing inside." Serena Rath
Benefits of Prenatal Yoga
Relieve Backache
Improve Sleep
Strengthen Birthing Muscles
Increase Energy
Reduce Water Retention and Improve Circulation – therefore greatly eliminating swelling in the body.
Reduce Stress & Anxiety – learn healthy ways to manage worry during pregnancy and during labour.
Practice Effective Coping Skills for Labour.
Develop Confidence and Trust in Your Body – very helpful for pregnancy and birth.
Practice Evoking A State of Deep Relaxation and Wellbeing.
Ease Gastrointestinal Discomforts.
Utilize learned skills of self-care throughout postpartum adjustment and into motherhood and understand the importance of self-care in motherhood.
Use mindfulness meditation as a tool for dealing with great emotional and physical changes that occur with pregnancy and birth including postpartum adjustment.
"Prenatal yoga helped me to connect with my baby by allowing me to relax and open myself up to my baby -feeling like I am communicating with him in my belly through the chants and the exercises. I felt like I was telling my baby how much I already loved him by taking care of body, taking care of him – physically, and also taking care of myself mentally. I loved being pregnant and I felt great inner peace. Prenatal yoga enhanced these feelings in me." Tracey McMurchy