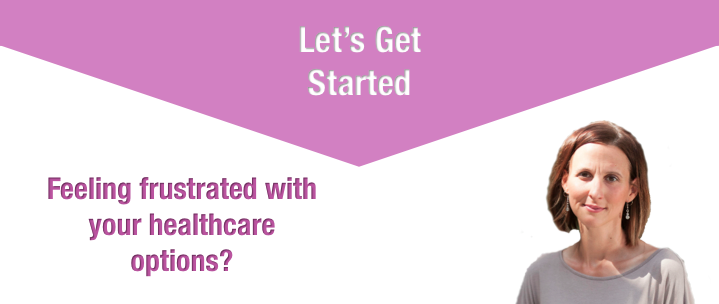 I was in that place too.
When I got introduced to essential oils, I had 3 little kids, and I cared about health, and wanted my family to be healthier.   And… I felt like we weren't getting all the answers we needed from western medicine.  I didn't like medications because of their side effects.   But I didn't really feel like I had too many other options. And I didn't feel like I knew enough to opt for anytime else.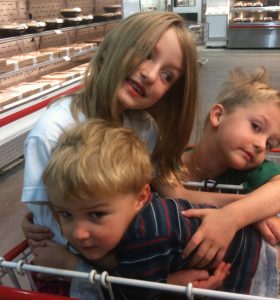 My first encounter with oils, was when my little girl was a baby and started to crawl.  Everyone told me I need to lock up those poisonous cleaners. And I thought – wait a minute – maybe I don't want that poison in my house.  That prompted an exploration of the personal care products in our home that could actually be harming us; getting informed and making better choices. I started using 2 essential oils in my homemade cleaners for their antimicrobial properties.
And that WAS IT! I was using those 2 oils for one thing, when I could have been using them for 50. And maybe some of you are in that situation right now.  Maybe you have an oil or two in the cupboard and you know one way to use it. And that's ok. Because that's why you're here.
When a friend suggested that I try those essential oils for our health, I was intrigued.  When they worked I got hopeful.  When they worked again, and again and again, I got excited.  There really was something extra special in those tiny brown bottles.
Now are they a miracle cure for everything under the sun? Nope! But I can tell you that they have completely changed the way we care for our family's health.  They have made me feel empowered in my own health and my family's health.  Gone are the days of feeling helpless, dependant, or frustrated.  And to me – that's priceless!   And I'm guessing feeling like that would be worth something to you to!
Why Essential Oils?
Used for centuries to support the body in healing
Addresses the problem vs. masking the symptom
100% natural and work with the body without side effects
Available at home, immediately
Powerful, yet easy to use: 1 drop in most applications
Very affordable, pennies per drop
Huge range of applications
………………………………………………………………….
If you've ever squeezed the peel of an orange, or rubbed pine needles between your finger tips to smell them, you've already experienced the essential oil of that plant.  Simply put, essential oils are the distilled plant essence (aka aroma) placed in a bottle.
………………………………………………………………….
Where to Get Essential Oils?
It seems essential oils are starting to pop up everywhere, navigating how to choose can seem overwhelming.  For the past 4 years, I've exclusively used doTERRA's essential oils – why? Because when you are looking for the health care revolution that I've experienced –  Quality matters!  Purity matters!  Potency matters!
If your "bargain brand" isn't giving you the results that you are looking for, then it's time to dive a bit deeper into the world of essential oil sourcing. This plays a major role in the effectiveness of an oil.
With doTERRA, plants from across the globe are grown and oils harvested in their natural habitat, with the prefect combination of soil, altitude, and climate where the plant thrives, and the right process of distillation to ensure the high potency.  They partner with growers, harvesters, and distillers for ethical and sustainable sourcing with Co-Impact Sourcing.  For me, that's HUGE.
Before those oils make it into the bottle, they undergo an extensive 7 part testing process.  Each batch of oil additionally undergoes 3rd party testing at the University of Indiana which houses the largest essential oil database in the world to assure that doTERRA's oils have the right levels of chemical constituents to provide the therapeutic benefit needed, and also to assure there are no harmful ingredients such as pesticides, herbicides and other harmful substances. In this way doTERRA goes well-beyond organic.  Only then are they considered Certified Pure Therapeutic Grade.
doTERRA is a humanitarian-minded company with a culture of servant-leadership, giving back, and integrity.  I encourage to watch some of their Co-Impact Sourcing videos: to get a sense of where these oils are coming from; these stories will warm your heart; and perhaps like me, give you a feeling of hope and desire to align yourself with a company that matches your own desire to make a positive impact in our world.
Finally they work.  I've witnessed it over and over for hundreds of families.
You've made it thus far, so I would like to invite you inside,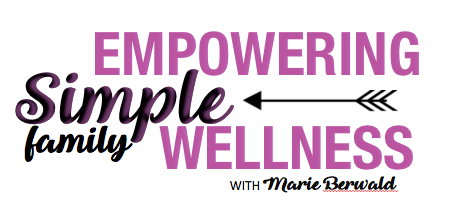 The complete toolkit for creating natural solutions and simple family wellness.
It includes all the oils and products and you need to get started, and the resources and support that you need to know what to do with your oils.

What You Get
Wholesale pricing for your oils
10 Top notch essential oils in your starter package, a sweet ultrasonic diffuser, fractioned coconut oil for blending and safety, and a keychain with mini bottles for on-the-go convenience
Resources! Ebooks: Simple Family Wellness, Green Cleaning, Emotional Wellness, Rocking Natural Beauty
TWO 45 minute phone wellness consultations with me
Access to our exclusive online community of natural minded, simplicity-loving moms just like you!
CheatSheets: Top Diffuser Blends, Dilution Chart for Kids & Babies, Recipes Sheets (passion, summer solutions, babies, first aid)
Getting Started Video Series and Safety Series
9 week in-depth essential oil health education series


What You'll Create 
Beautifully fragrant home that supports your health
Set of blends
Simple daily wellness routine (for your kids too)
Remedies for physical ailments and as well emotional issues
Toxin free home: natural personal care products, and cleaning products
Appropriate care protocols for every member of your family

"I started using essential oils when my daughter was a brand new baby and was really suffering from digestion issues!  I am so grateful to be a part of empowering wellness.  The education and support have been amazing, and really allowed me to great value out of the investment in the oils.  It has helped us immensely around our house and our love of oils and for the incredible empowering wellness community of oil users has grown over the last three years. I am now pregnant with my second and I have no idea how I could have made it through this pregnancy without them: from getting a restful nights sleep with lavender diffusing every night, to heartburn relief, to easing my sore back and hips!   They truly are magical.  Trying to chase a toddler while exhausted and pregnant can be tough, using the doTERRA balance grounding blend and cheer uplifting blend to motivate me to have more energy and be present with my daughter has been amazing! I always have my diffuser running and have relied a lot on diffusing the On Guard protective blend to help increase my immunity and keep me healthy when everyone else gets sick.  I am excited for the birth of our child and to incorporate the oils into labour and birth." Stefanie Kuserits
READY TO BRING THIS KEY TOOL FOR YOUR FAMILY'S HEALTH INTO YOUR HOME?
………………………………………………………………….
Here's something I know for sure.  Deep down in your heart, you KNOW that investing in health is the key to creating more of the stuff that you want in your life; to feeling vibrant, confident, strong, capable and empowered.
………………………………………………………………….
Final Steps – Click on the Button Below

Remember the total value of this package is $1140CDN
doTERRA Home Essential Starter Package with the Top 10 Oils and Petal Diffuser, Fractionated Coconut oil and Keychain ($475 VALUE)
doTERRA wholesale membership ($42 VALUE)
Empowering Wellness E-Books and Cheatsheets   ($38 VALUE)
BONUS #1 – Access to the Exclusive Members Only Empowering Wellness Facebook Group ($85 VALUE)
BONUS #2 – 2 Private 45 minute One-On-One Wellness Consultations with Marie ($225 VALUE)
BONUS #3 – Access to the 9 week Health Education Series ($250 VALUE)
Total Value = $1140 CDN
Total Investment = $354 CDN
Your Choice…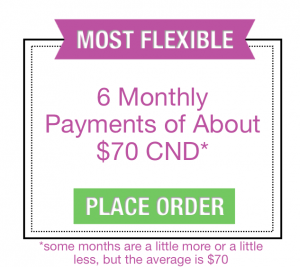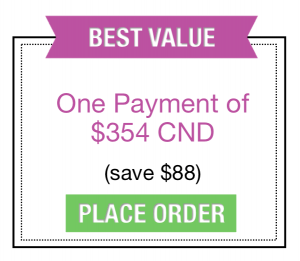 You'll then be directed to the secure order form to choose your language and country. Just click the drop down menu for Canada.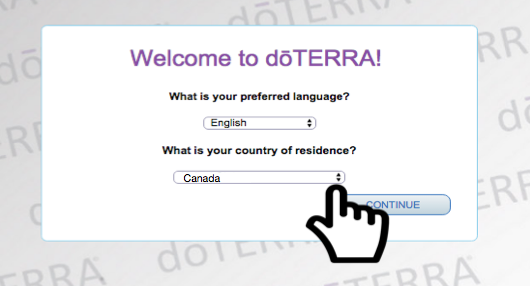 Next you'll arrive on this page.  Choose to access packages from the Canadian warehouse.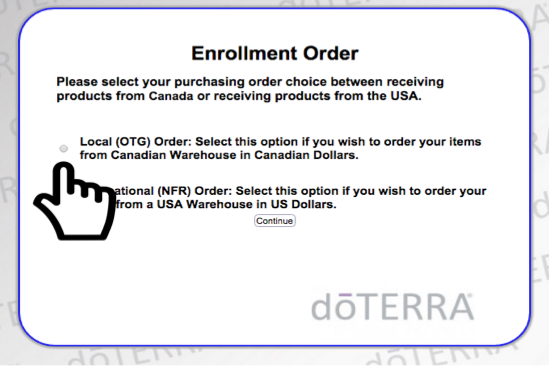 Here's one of the best parts! Today when you get started not only do you get an awesome starter package – you also get a FREE wholesale membership with doterra. That means a 25% discount on all your future essential oils. That membership is a 42$ value.
Now there are two versions of the wholesale membership – I want you to choose the one that's right for you!
Wholesale Customer and Wellness Advocates both enjoy the same benefits of membership. Wellness Advocates are additionally eligible to share oils with others and earn commissions.
If you know right now that I would love to join me and work together to share this message of health – go ahead and choose Wellness Advocate. If you aren't sure, then choose Wholesale Customer. If down the road you feel compelled to share these essential oils with your family and friends – and get your future oils paid for by doing so, you can switch to Wellness Advocate later for no additional cost.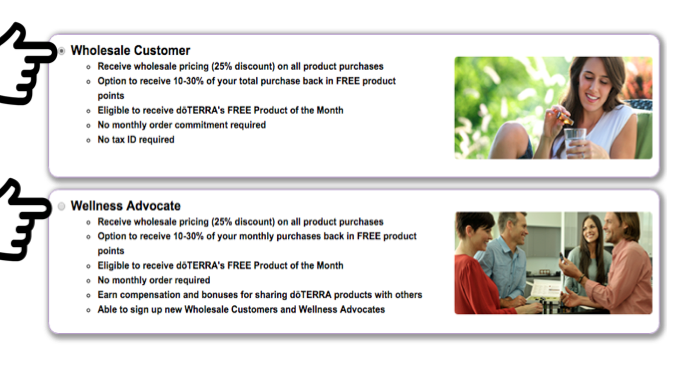 Then you are going to tell us where to send your package.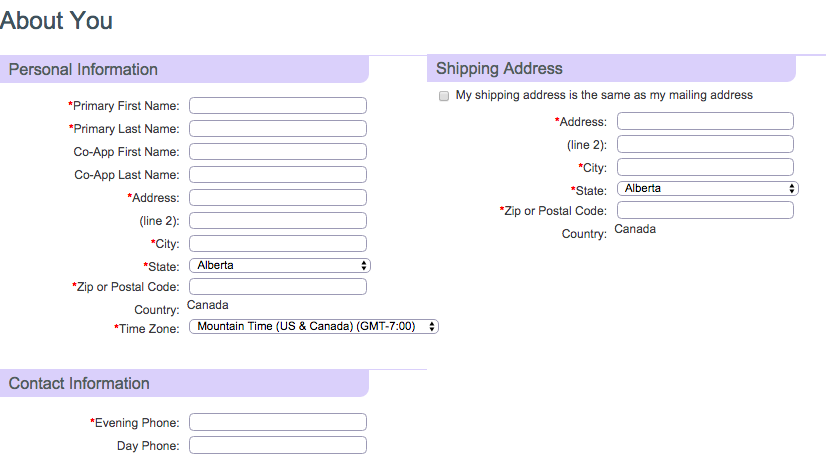 Then select your starter package. The home essential package is the one you want to chose. There are smaller packages – but the home essentials package is the best value and let me tell you why. For not quite double the price of the essential collection you get 3 times the amount of essential oil (because the bottles are larger) and you get a free diffuser! You absolutely want that diffuser – to beautify scent your home, to uplift your mood, to support breathing and a deeper more restful sleep for everyone (even your little ones).   A good quality diffuser is a MUST-HAVE for moms. Now the total value of each of the oils and diffuser in the home essential kit if you purchased them retail separately is $475 CDN –But in the home essential starter kit you get everything for $330. That's a $145 dollar savings right off the hop.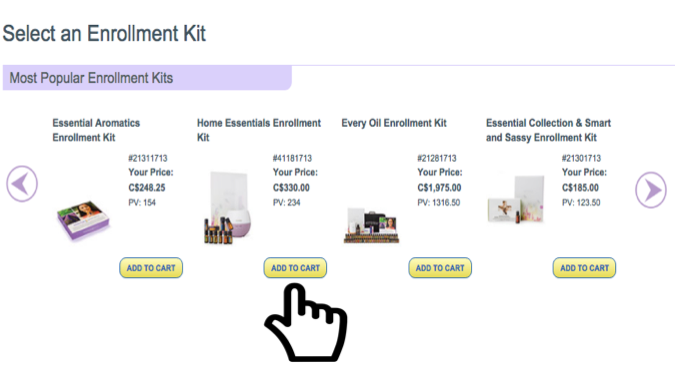 Just below is where you are able to add it any other essential oils or wellness products to your order. If there is another essential oil that you absolute love, you can add it in, just by tapping the name of the oil into this box.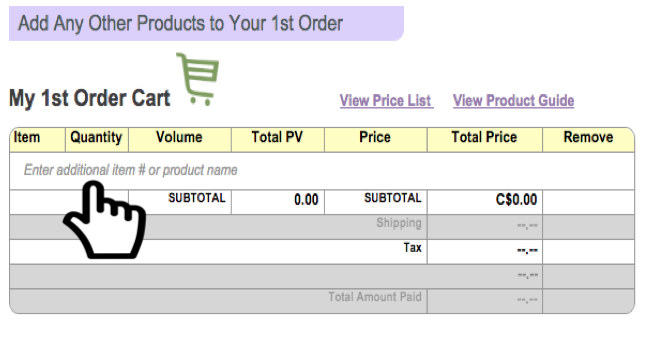 Now there are two things that I absolutely want you to add – and I've already added them in to the total investment of $354. The first is fractionated coconut oil (which you are getting at wholesale cost) – this is hands down the best carrier oil for diluting your essential oil. Now remember you NEED to dilute the oils for safety! Especially if you are using essential oil with children. Plus in order to make all the great roller bottle blends – you need a good quality carrier oil. I love coconut oil because in it's liquid form it is almost scentless – which makes great for adding to blends. Plus it is WONDERFUL for the skin. It's light weight, super absorbent, and nourishing.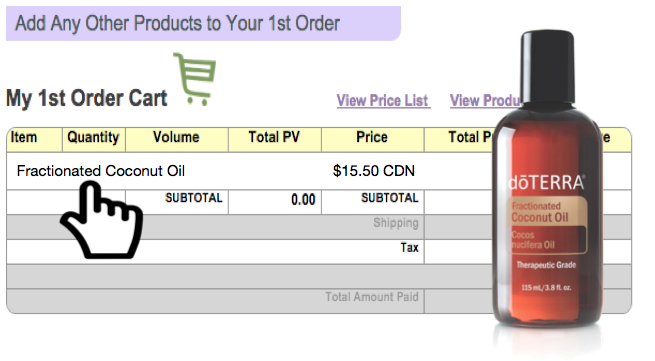 The second item is the doterra keychain, you can choose purple or black or both. Remember that I truly want you to get the MOST VALUE out of your investment. These little cuties do just that – with prefect "on the go" convenience.
Imagine having your most frequently used essential oils with you when you leave the house, in your handbag, or diaper bag, and for travel, for day-trips, holidays. They are so handy. The keychain comes with 8 empty 2ml vials that each hold 40 drops! Simply fill your vials with 10 drops of your favourite essential oil and top with fractionated coconut oil so they are ready to use. And yes there is a cheatsheet for filling up your keychain! The exact mixtures I recommend!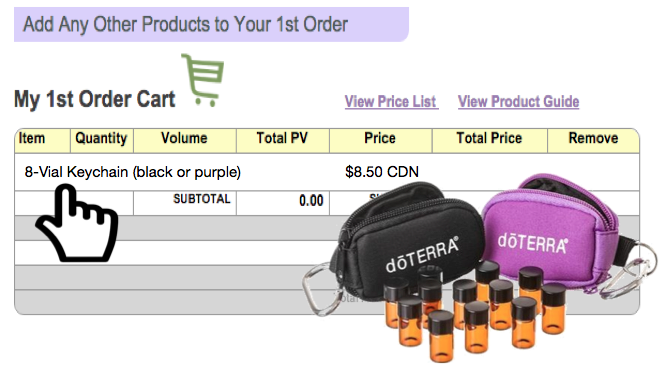 Once you start caring your own health and your family's health in this way, it's addictive! AND SIMPLY EMPOWERING.   I can't wait to help you get started and incorporate these tools into your home. So what are you wanting for?