How To Create A Harmonious Relationship with Your Parents and In-Laws As They Become Grandparents

Dear Expectant Mama,
As you embark on this incredible journey towards motherhood, there's a beautiful transformation happening in your life—one that extends beyond your expanding belly and into your family dynamics.
Your parents and in-laws are about to become grandparents.
This transition is magical.
But it can also be tricky!
This is new ground for both of you. Your parenting philosophies and techniques might differ significantly from how that older generation raised children.
Navigating these changes while maintaining open and respectful communication with the grandparents can be challenging, as both generations may have strong opinions and expectations.
The BEST time to think about these evolving relationships with your parents and in-laws as they step into their new roles is RIGHT NOW!
The earlier you intentionally think about this, the more able you are to head off potential arguments or tension.
A bit of guidance in this area will make this easier.
And I have a solution to bridge the generation gap and foster harmony in your family — New Grandparents Essentials.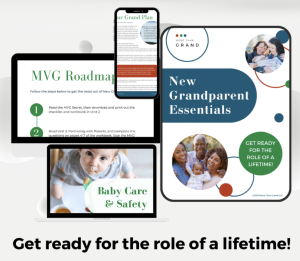 This invaluable resource is designed to provide grandparents with honest advice and valuable insights on navigating their evolving roles and relationships with parents and grandchildren.
Here's why New Grandparents Essentials is a must-have for every expectant mom to gift to those expectant grandparents:
1. Honest Advice for Harmonious Relationships: New Grandparents Essentials offers a wealth of wisdom on how to build strong, loving relationships between grandparents, parents, and grandchildren. It's all about creating a harmonious partnership with the people you love the most.
2. Building a Legacy of Love: Grandparents play a unique role in shaping the lives of their grandchildren. New Grandparents Essentials helps them create a vision for the future, ensuring that the memories made today will be cherished for generations to come.
3. Keeping Your Child Safe: Parenting advice evolves, and so should grandparenting advice. New Grandparents Essentials keeps grandparents up-to-date with the latest research on child safety, giving you peace of mind that your child is in safe hands.
4. Understanding Differences: Sometimes, the way you choose to parent may differ from the way your parents did it. New Grandparents Essentials helps grandparents understand and respect these differences, promoting open and healthy communication.
For just $49.00, you can invest in your family's future and ensure that the transition into grandparenting is as smooth as possible. And here's a little gift to sweeten the deal: Use the code "MARIE10" for an extra 10% off your purchase.
Remember, grandparenting is a precious journey that can be filled with love, laughter, and cherished moments. New Grandparents Essentials is your trusted companion on this adventure, offering the essential guidance your parents and in-laws need to become the best grandparents they can be.
So, as you prepare for the arrival of your little one, consider gifting the New Grandparent Essentials from More Than Grand to your parents and in-laws. It's not just a gift—it's an investment in the beautiful relationships that will enrich your child's life.
To purchase the New Grandparent Essentials, visit More Than Grand today.
Happy parenting, and here's to the wonderful world of grandparenting!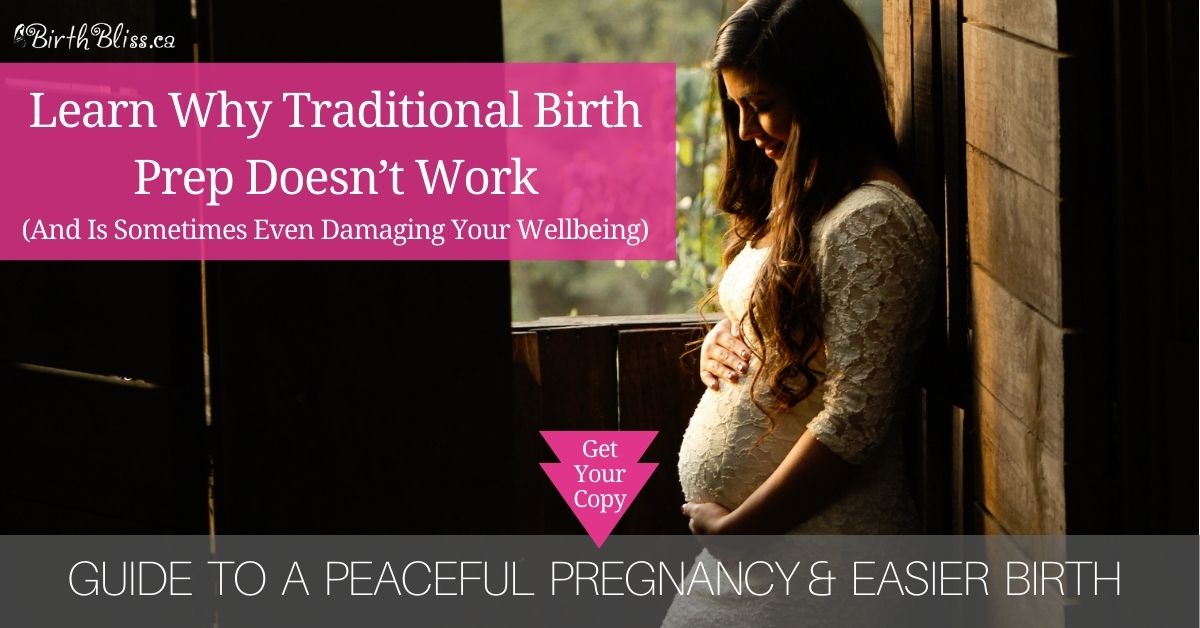 Growing a baby can be exciting, tiring and overwhelming all at the same time.  – – – >> If you're ready to stop worrying and start building the relaxed conscious mindset that will set you up for a positive birth experience, simply click here, and get the guide today.