Let's face it – we are all busy.  And sometimes we are so busy taking care of everyone else that we forget to take care of ourselves. Between work and family commitments, it can be hard to find the time (and the cash) for a day at the spa.  Yet it's still so important to nourish ourselves with some self-love pampering.  So relax!  You don't need to have an entire day free, or rack up a big credit card bill to indulge yourself. Here are 8 ways that you can create your own spa day with simple ingredients you probably already have at home.  Let the self-care revolution begin!
1. Light up your atmosphere with candles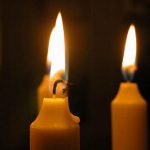 The natural soft light from candles invokes relaxation and peacefulness.  Line up a few on your bathroom vanity or alongside the bath.  Choose an unscented candle.  Avoid those synthetic scented candles, as that stuff is yucky and sometimes toxic.
2. Surround yourself with beautiful sounds.
Ever notice that when you walk into a spa, you always hear beautiful soft music playing.  Music has huge power to shape our mood.  Set the mood for your spa time by playing something beautiful.   This helps slow down your heart rate, lower your blood pressure, and release more of that great happy drug your brain naturally produces: serotonin.  Best part, you can find some great free spa music apps for your phone.
3. Set the mood with your favourite relaxing aroma
Plug in a good qualify diffuser with your favourite essential oil.  You can use a blend like my personal spa vibe blend (one drop of each, clary sage, wild orange, lavender and sandalwood) or a single oil that you LOVE.  Try lavender, ylang ylang, wild orange, bergamot, or cedarwood for calming.

4. Scrub away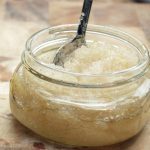 One of the nicest treatments at a spa is an exfoliating body scrub, which gently exfoliates and polishes your skin.  Your skin is your largest organ, and it's what protects you from the outside world, it's exposed to a variety of environmental toxins, temperatures, and sun radiation.  So it needs some TLC from time to time.  Now that you are all settled in, apply your sugar scrub generously to damp skin, massaging gently on feet, elbows, and all areas in need of exfoliation, sloughing away old dead skin, and revealing healthy beautiful soft skin.  Making your own sugar scrub is super easy, you just need some plant-based oil, sugar and your choice of essential oils.  Here's my personal recipe.
Ingredients: 3/4 cup oil (I like fractionated liquid coconut, but olive oil is also great) 1/4 cup sugar (plain old sugar is my personal favourite, but coffee grounds also work well) 2 drops each of wild orange and grapefruit essential oils for cleansing and purifying the skin, along with one drop of ginger essential oil for warming and soothing.  Mix up all the ingredients until you have a frost slushy-like consistency.
5. Pamper your face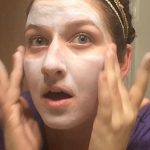 Of all the skin on your body, your face is part that is the most exposed to the outside environment.  At the same time, the skin there is more sensitive that other areas like your hands (which are also often exposed).    I love to heat up a facecloth in hot water, then gently drape it over my face to let the stream work it's magic.  Just leave it on for about 3 minutes, and then lift it off to reveal brighter healthier skin.   Now your sugar scrub will be too abrasive for the sensitive skin on your face, so instead try this awesome homemade mud mask.
Ingredients:
2 tsp bentonite clay
2 tsp apple cider vinegar
1 drop Frankincense essential oil
1 drop Lavender essential oil
1 drop Melaleuca essential oil
Combine ingredients in a bowl (wooden, glass or ceramic is best) stir well. Apply to clean skin to cleanse and nourish your skin (avoiding area around the eyes). Let dry for 5-15 minutes. Rinse with warm water and follow with moisturizer.
6. Soak Away Stress
Now it's time to just lay back and relax.  Add your favourite bath essential oils to a half a cup of Epsom salts or shampoo base and soak away.  Never add your essential oil directly into the water because they will only float on the surface. Instead combine it with bath salts or a shampoo base so that the oils will bind and evenly disperse into the water.  Some of my favourite bath combinations are cedarwood and lavender, wild orange and vetiver, and bergamot and ylang ylang.   Epsom salt have all kinds of good-for-you-minerals and some of them like magnesium are actually most easily absorbed in via the skin.  Plus the Epsom salts make the water feel silky smooth.  If you have very hard water, consider add in a full cup of Epsom salts.
7. Put Cucumber Slides on Your Eyes
While you are enjoying your deep soak in the tub, put cucumber slices over your eyes.  This has the double benefit of forcing you to still and enjoy the music and deliciously warm water, plus the cucumbers really do reduce eye puffiness and redness.  Dermatologist Dr. Gregory Nikolaidis explains that cucumbers have powerful antioxidants and flavinoids that are thought to reduce irritation, swelling and inflammation.  Plus there is something so glam gal spa about relaxing with cucumbers on your eyes that I'd probably recommend it even if it wasn't backed up by science.  It works best when the cucumber is cold to begin with and you leave them on for 4-5 minutes.
8. Butter Up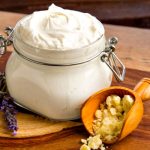 Finish up your spa day by buttering up your skin.  Pamper yourself with the rich hydration and luxurious feel of a body butter.  The important part here is to really go slow and enjoy the sensation of applying the body butter.  That's what makes it so luxurious! Choose one with beautiful natural ingredients, like shea butter, cocoa seed butter, jojoba seed oil and avocado oil.  These natural plants oils have essential fatty acids to keep the skin supple and deeply moisturized.   For the DIYers, you can make your own with this awesome recipe for homemade whipped body butter.  This body butter uses wild orange, douglas fir and frankincense essential oils for their ability to purify and rejuvenate the skin, while uplifting and balancing your emotions.
Ingredients:
½ cup Shea Butter
½ cup Cocoa Butter
½ cup Hard Coconut Oil
½ cup Fractionated Liquid Coconut Oil
18 drops Essential Oils
Melt butters and oils in a glass jar in a pot with an inch of hot water. Remove from heat, wait 5 minutes. Add essential oils (EOs) and cool in fridge. Once chilled, with a handmixer mix until light and fluffy (3-5 min.)  Use 6 drops of each essential oil Wild Orange (purifying), Douglas Fir (purifying & uplifting) and Frankincense (rejuvenating & balancing).  If you are planning to use them body butter and then go out in the sun, swap roman chamomile for the wild orange.

Emerge a NEW PERSON!
Final words: Everyday we have a choice in what we put on your bodies.  Choose something PURE and that enhances your health – rather than diminishes it.
Not sure about the quality of the other personal care products in your home?  Want some simple guidelines for making healthier choices?  Follow this link to learn more and download an easy to use wallet card to guide your purchases.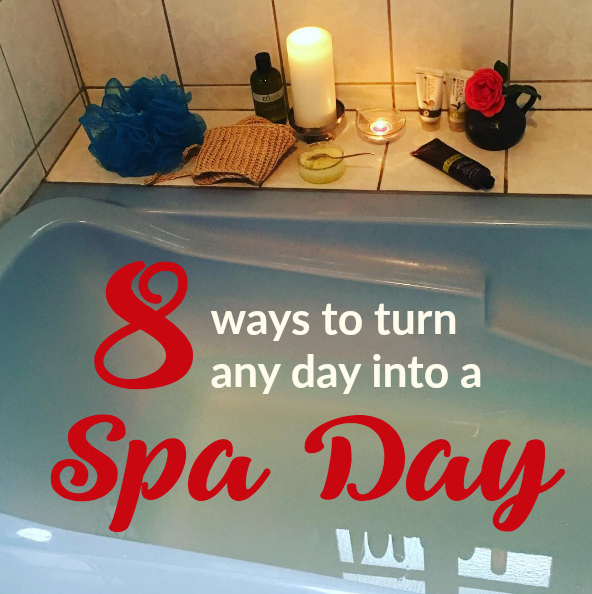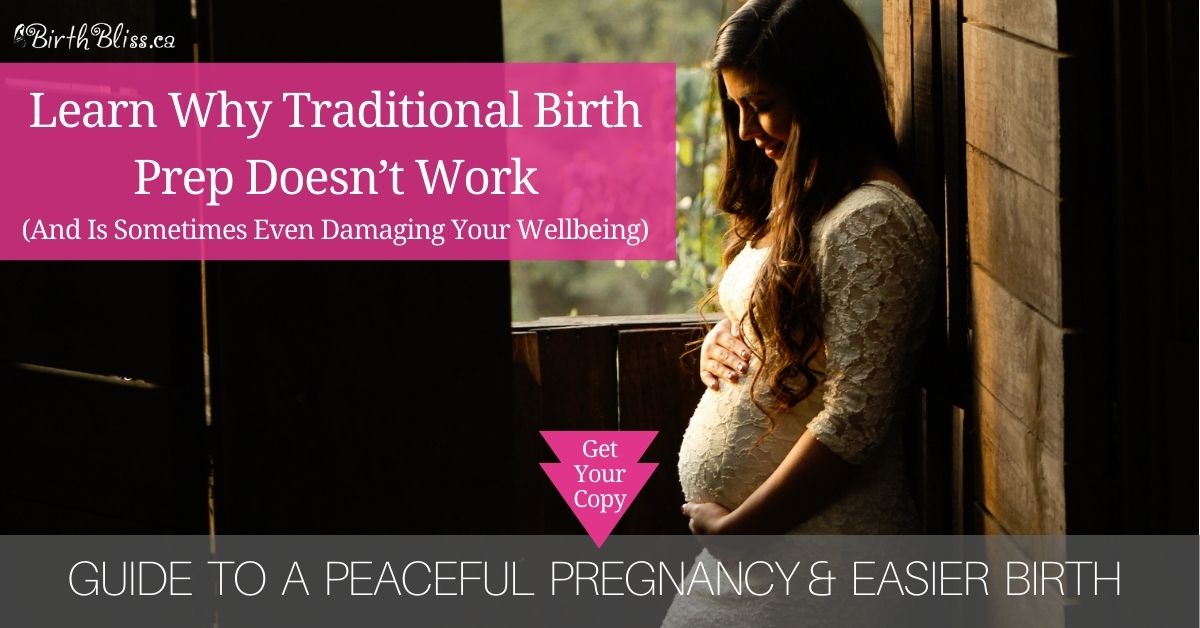 Growing a baby can be exciting, tiring and overwhelming all at the same time.  – – – >> If you're ready to stop worrying and start building the relaxed conscious mindset that will set you up for a positive birth experience, simply click here, and get the guide today.