Marie's Note : I am deeply grateful to Jill for sharing this HypnoBirthing story.  It's often difficult to find positive birth stories if you are in a situation where there is a medical reason for an induction.  I hope everyone who faces such a situation is able to read stories like this one.  And trust that no matter how your birth unfolds the HypnoBirthing skills of calming yourself and staying connected to your partner and your baby will serve you well.
***********************************
At 34 weeks and 3 days, I was diagnosed with a condition called Cholestasis.  Cholestasis is a condition in which the normal flow of bile in the gallbladder is affected by the high amounts of pregnancy hormones.  Although Cholestasis is not dangerous for the mother, it can be very dangerous for the unborn baby.  The decision was made to induce me as soon as I was 36 weeks.  Well, the day came and went.  Labour and Birth was completely full, and couldn't induce me that day.  This went on for 3 more agonizing days of waiting by the phone.
Finally, after what seemed like a billion trips to the hospital for non-stress tests, ultrasounds and blood work, they brought me in for induction at 8:00 pm on Saturday night. They decided to use synthetic Oxytocin as the induction method, and started the IV drip at 10:00 pm.  I went into the night feeling very unsure whether or not I would be able to use my Hypnobirthing to get through the labour without other pain relief options.  I had heard numerous horror stories in the days leading up to that night about labours induced with synthetic Oxytocin, stories of very hard and intense labors. I was even more concerned since I was being induced 4 weeks early, and I knew that my body was not naturally ready to give birth on its own.  However, I went into it with an open mind and decided to give it my best shot, but be open to whatever happened.
We were assigned an awesome nurse, who had read the Hypnobirthing book and was very interested in using the strategies that we discussed with her.  It was so nice to have someone that made me feel that I could call the shots, and she would just follow my lead.   My surges started fairly quickly, but were very mild.  We watched an episode of Walking Dead on the laptop and just tried to relax while we waited for the labour to really get going.  At 12:00, I was 3 cm dilated and the doctor decided to break my water.  After that, my surges really picked up in intensity and frequency.  Right away I began using my Surge Breathing and put on some calming music.  In between the surges, I found it very easy to stay in my relaxed state, and really relied on the Surge Breathing to help me through each surge.  After another 30 minutes or so, I felt the need to get out of bed and move a bit.  I sat on the birth ball and rocked back and forth, which was totally what my body was telling me to do and was by far the most comfortable position.  I was able to carry on a conversation with the nurse and my husband in between surges, and continued to use Surge breathing when I felt a surge coming on.  After 45 minutes of this, the nurse asked if I wanted to get in the tub.  I decided to give it a try as I was starting to feel chilled, and had read so many birth stories in which the women just loved being in the tub.  As soon as I got into the tub my surges really intensified.  My husband poured water over my back and that really helped, but I was definitely not as comfortable as I had been on the ball.  After being in the tub for about 10 minutes, the thought ran through my head that I couldn't continue.  I started to shake and second guess myself.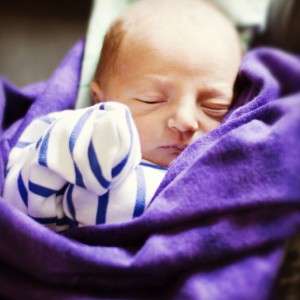 I recognized these as signs that I was in Transition, but dismissed the thought because I thought it was too quick for me to already be transitioning.  My husband asked if I wanted to get out of the tub, and I said that I didn't know.  I felt unable to make any decisions at that point.  Finally, the nurse suggested that if I didn't get out of the tub, that the baby would probably be born there. This is when I realized how far along I really was.  I felt so grateful to the nurse for not saying something sooner, and for letting me take the lead.  I got to the bed and immediately had the overwhelming urge to push.  My body totally took over.  The baby came fast, and the nurse delivered him after about 10 pushes.  My husband announced to me that it was a boy, which was completely surprising considering my husband's family history.  In 4 generations of babies from the men on his Mom's side there are 23 children, and only 1, up until now, had been a boy.  Our beautiful baby boy, Reeve Patrick, was born at 2:23 am on Sunday morning after only 4.5 hours of labour (4 was my "magic number" when we had to pick one during Hypnobirthing class).  Because he came so fast, his lungs still had fluid in them and he had to be taken fairly quickly to the NICU for some help.  He recovered very quickly, and is happy and healthy.
I felt so happy that I had been able to have a natural birth even though I had been required to have an induction of labour.  I think that it is important that other women know that it IS possible to use your Hypnobirthing practices even if you have to have a synthetic induction of labour. Trust your body, use the parts of Hypnobirthing that speak to you, and make it your own.  Don't let doctors scare you into taking an epidural early on because they say that induced labours are more intense.  Approach every stage of the labour as it comes, and be open to whatever path it might take.  Plans are great, but often need to change.  Be flexible and trust yourself.
Written by Jill W.  April 2013
If you enjoyed reading this story, you might also like these stories.

I guess for me – it really all started back in 2000 when I read the book The Tibetan Book of Living and Dying.  Although I'd been both religious and spiritual all my life, up until that point I had never really given much thought to the process of crossing from this world into the next.  The book opened my eyes to the idea that there was steps to this process of dying.   Much later, I came back to this idea of birth and death being gateways and I became curious about what exactly is the process for a new soul to come to Earth.  The subject fascinates me and over the past 5 years I done as much reading as I can about how exactly a new spirit arrives in their human form.   Keep Reading
Sakoda's Birth Story
It was New Years eve and I just had that feeling that my body was getting ready for delivery so we decided to rent a hotel room in Regina as we are from Weyburn and my Doctor has advised me that this delivery was going to be fairly fast and I just didn't want my husband worring about the highways.  I was really tired so I went to bed early to make sure I was all rested up.  Then at 3:18am on Jan 1 I had my first surge and the surges were about 6 min apart.  Keep Reading
.
.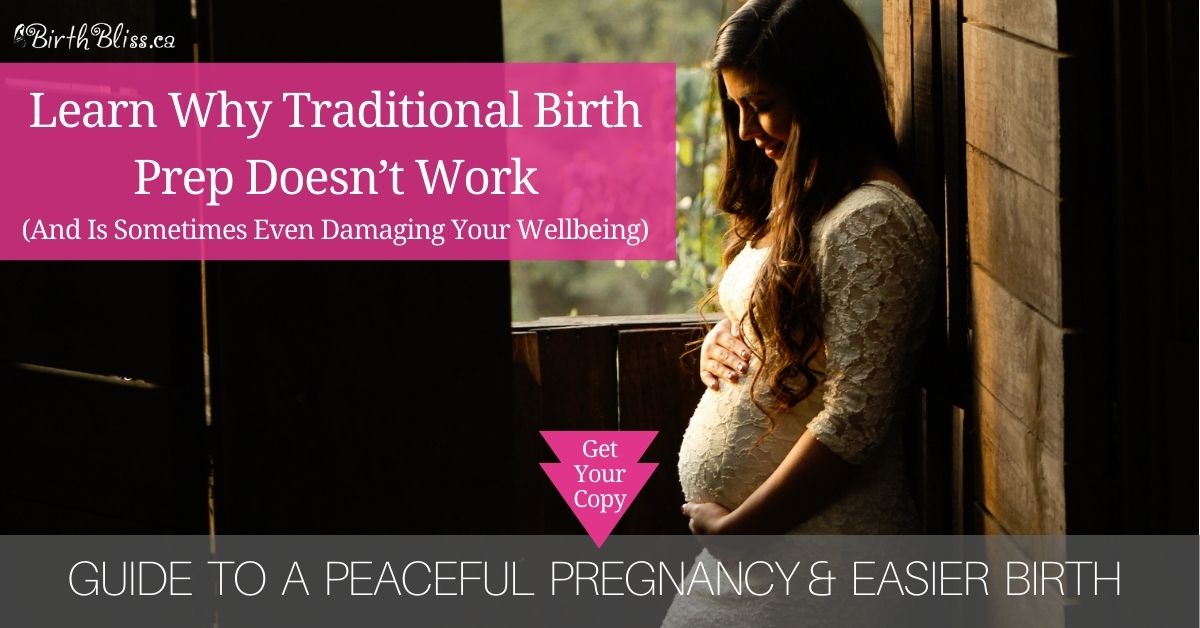 Growing a baby can be exciting, tiring and overwhelming all at the same time.  – – – >> If you're ready to stop worrying and start building the relaxed conscious mindset that will set you up for a positive birth experience, simply click here, and get the guide today.