How old does baby have to be?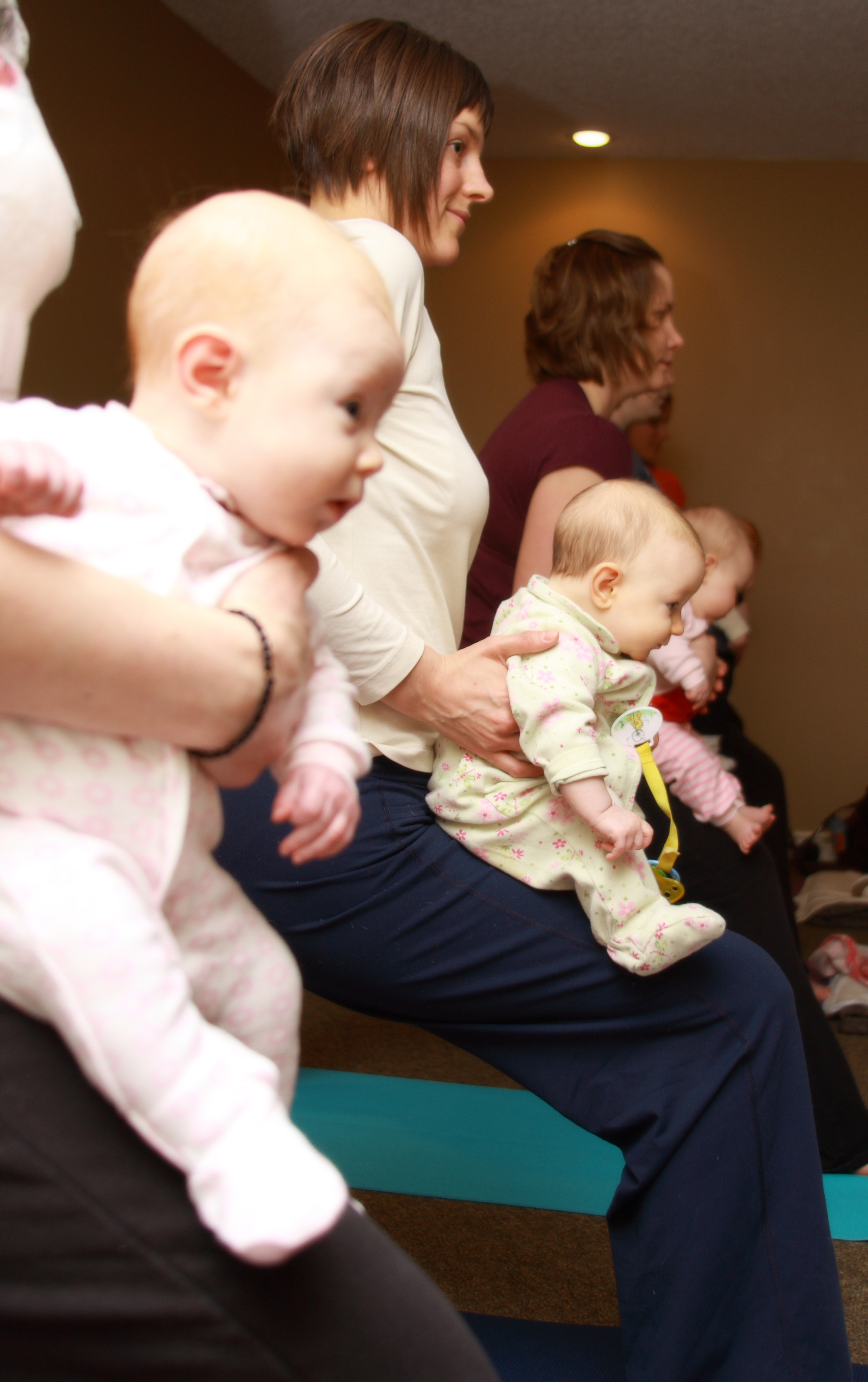 The class is for babies 6 weeks through to crawling.   Honestly the babies could start right away.  Moms generally need those first six weeks to recover physically from birth.  However, that is a rough estimate.  Some moms are up and ready to go at 3 weeks postpartum while for others it make take up to 2 months or more to be healed and ready for physical activity.  It's always best to check with your doctor or midwife to make sure that you are ready to begin any type physical activity again.
What if my baby cries during the class?
Lots of moms are worried about this when they start Mom & Baby Yoga.  And yes, some crying is a bit inevitable – it is a class full of babies after all.  However that being said, we do A LOT of adaptation so that the babies stay happy.   Sometimes I joke that I only pretend to teach this class – that actually the babies are calling the shots, which in many ways they are.  So if the baby wants to sit, we let them sit.   If the baby wants to be picked up, then up baby comes and postures are done with baby in arms.  If all the babies want to move, then we do a lot of moving postures.  If a whole bunch of babies are feeding or nursing, then we do pelvic floor exercises or abdominal strengtheners (like kegels for your abs).  As you can see, there are tons of adaptations in this class and that's the way I like.  So that everyone enjoys it – including the babies.
What if my baby needs to eat or nurse during the class?
At the beginning of class, during the check-in and sharing portion, you will have lots of time to sit down and nurse or bottle-feed your baby.  As well, at the end of class – during the relaxation, or what I like to call "cuddle time" there is another great opportunity to feed your baby.  That being said I know babies, and I know that they don't always want to eat when it's convenient for you.  So if they need to eat during the class – it's totally ok.  I generally encourage moms to do kegels or pelvic floor exercises while nursing/feeeding so that you feel like you are still participating and exercising.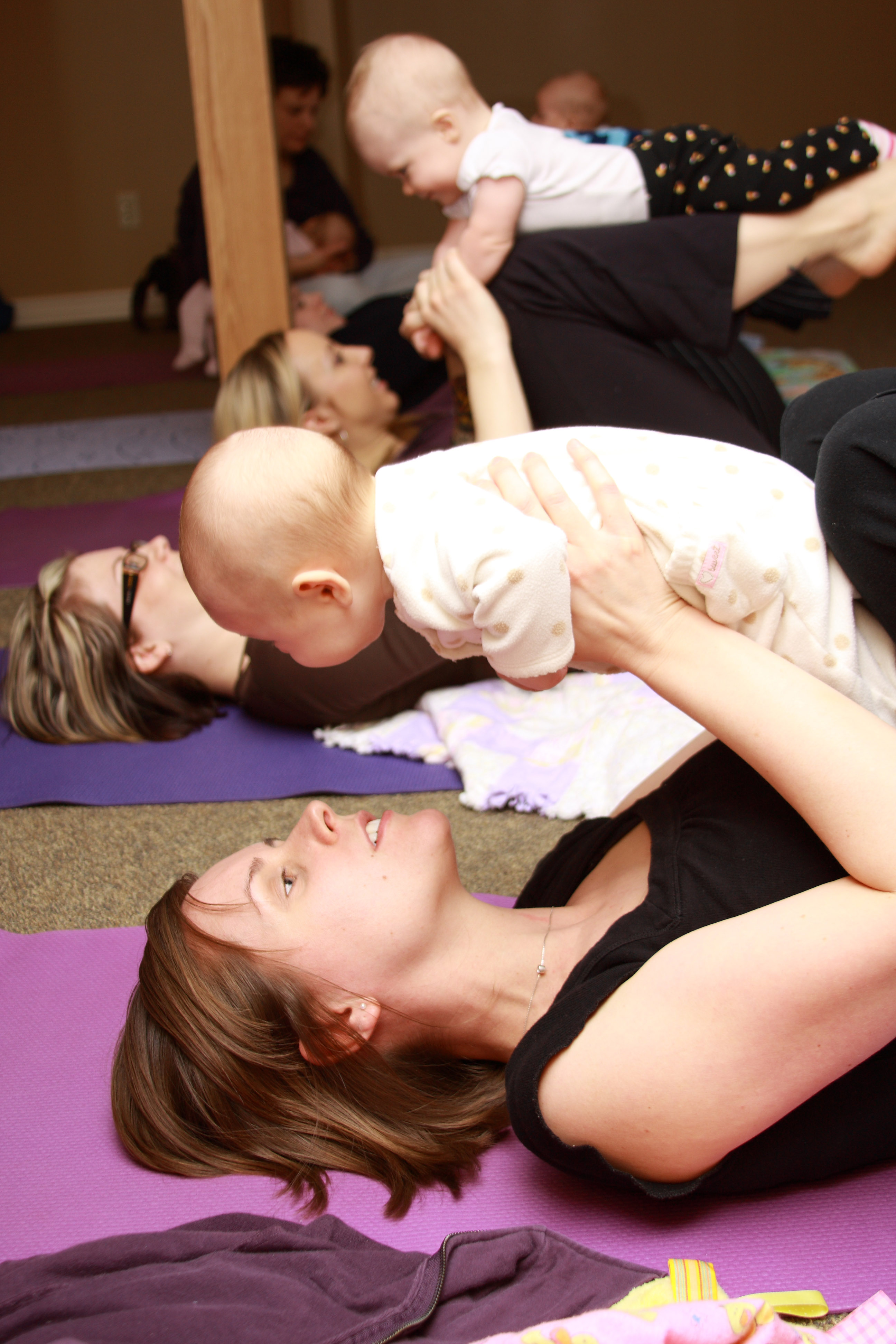 As an aside, it's rare that everyone is doing the same thing at the same time at mom and baby yoga.  Usually someone has stopped to change a diaper, feed a baby, look for a soother, pick up a toy or do an adapted or different pose depending on the needs of baby.  And all that is just as it should be!  
What if I need to join after the class has already started?
Sometimes it happens that your baby turns 6 weeks old in the middle of a session.  It's ok, you can still join.  All you need to do is contact me and we will figure out a prorated amount for the remaining classes in the session.   Yoga in this class is easy to pick up even if you are starting midway through.
What do I need to bring with me?                                             If you own a yoga mat you can bring it.  If not, or if you just don't feel like carrying it, you can also borrow one of our mats.  A water bottle is always a good idea, though we do have water available for you if you forget.  Also bring a baby blanket to place over the woolen blankets that we use for baby.  This keeps the possibility of spit-up for the blankets down to a minimum.  Other than that, just wear comfy clothes that you can move it.
What if I'm not sure if the class with be right for me and baby, is there a way to try it first before registering?
There sure is.  Below is a coupon for a free trial class. Print it off and contact me about coming in to try it.  I'll let you know where there is space to drop in and try it out.
If you have any other questions, please let me know.
Cheers,
Marie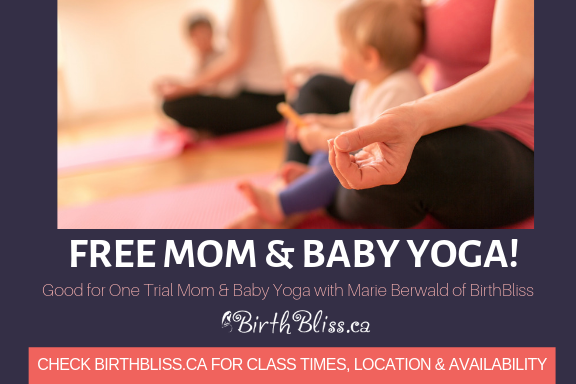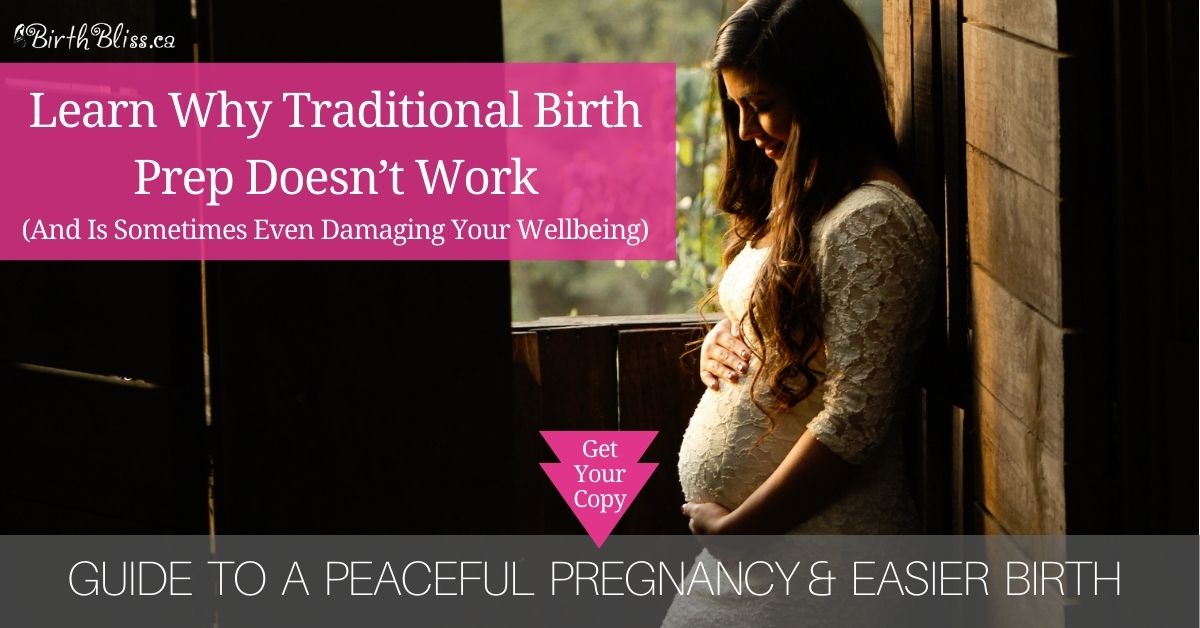 Growing a baby can be exciting, tiring and overwhelming all at the same time.  – – – >> If you're ready to stop worrying and start building the relaxed conscious mindset that will set you up for a positive birth experience, simply click here, and get the guide today.