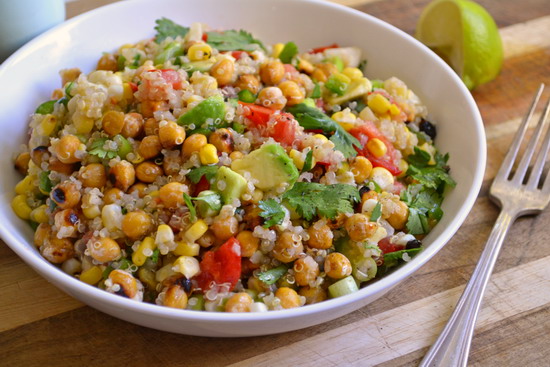 Quinoa is very high in protein, and it's a complete protein.  Using it in a salad is a great way to increase your protein intake during pregnancy.  Not sure how much protein you need?  Learn more here.
For those of you new to quinoa, it is a whole grain which is naturally high in protein.  You cook quinoa as you would rice, 1 cup quinoa to two cups water for about 15 minutes or until all the water is absorbed, let stand covered off heat for 5 minutes to fluff.
Then add whatever salad ingredients you like such as:
Green peas (from frozen) or chick peas (rinsed from a can)
Stay away from tomatoes because they get soggy, but chopped sun dried tomatoes would probably be lovely!
I make my own vinaigrette from fresh squeezed lemon juice, a touch of wine vinegar, extra virgin olive oil, a splash of flax seed oil (omega 3s!) and salt and pepper to taste. Sometimes I add hemp seeds or sunflower seeds for extra punch and I use what I've got in the fridge to make this salad, no rules really! This salad keeps in the fridge for about 5 days and I make a big batch for the kids to snack on whenever. It's vegan, dairy free, gluten free, nut and seed free if you choose and ridiculously good and good for you, packed with protein and micronutrients!
Another Quinoa Salad that I really like is this one with quinoa and avocado.  All the goodness of the quinoa plus the good fats found in the avocado.
Quinoa & Avocado Salad
12 ozs. quinoa
250 mls water to cook the quinoa
3tbsp olive oil
3tbsp honey
2tbsp ginger grated
3 cloves garlic, finely chopped
1tsp salt
1 lemon, zest & juice
1 lime, zest & juice
1 red chili, seeds removed & finely chopped
75 grams dried apricots, roughly chopped (I've used what ever fruit I
have in fridge)
50 grams dried cranberries
100 grams tomatoes, chopped
2 medium avocado, chopped
black pepper
Enjoy!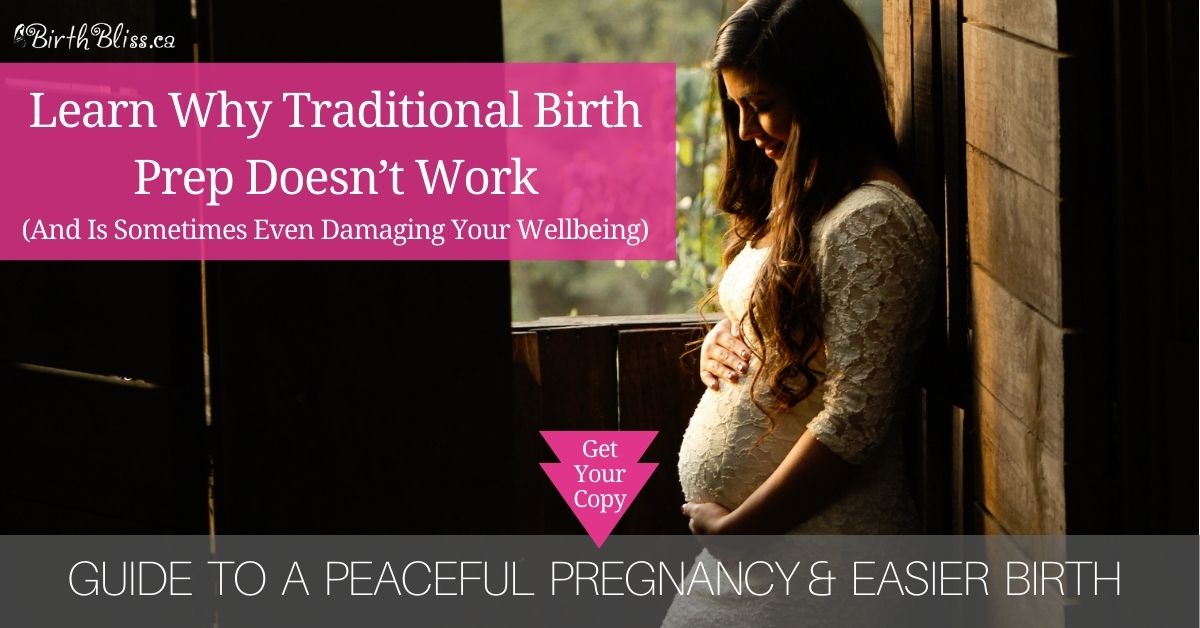 Growing a baby can be exciting, tiring and overwhelming all at the same time.  – – – >> If you're ready to stop worrying and start building the relaxed conscious mindset that will set you up for a positive birth experience, simply click here, and get the guide today.